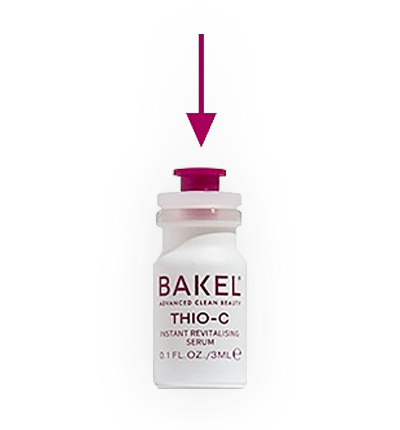 A. Press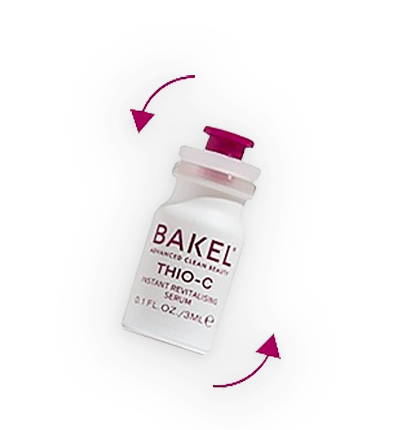 B. Shake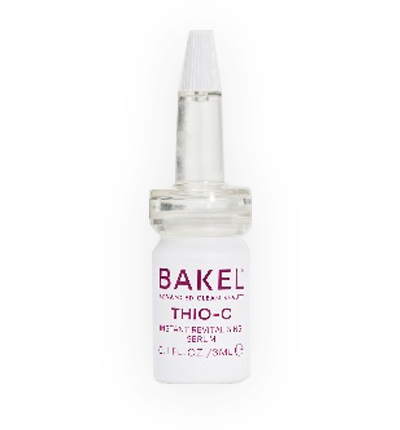 C. Apply
PURE VITAMIN C, A POWERFUL ANTIOXIDANT
Oxidative stress is one of the main causes of skin ageing: the onset of wrinkles, skin thickening, loss of tone and age spots are its visible consequences.
As to counteract this mechanism, it's important to include at least one antioxidant product in your beauty routine: instant revitalizing serum THIO-C is the right choice!
A real concentrate of pure vitamin C which, in synergy with Glutathione, is activated at the time of the first application to provide the skin with an instantly brighter and more uniform appearance thanks to its clean, effective and fresh formula.
Each vial is dosed for a 3-day treatment, the period of time during which these friendly molecules remain active and provide maximum benefits to the skin, bringing vitality to the dull and uneven complexion and restoring freshness and brightness to the face.

In just three days, your face appears to be more defined and radiant.
FILL UP YOUR SKIN WITH VITAMIN C!
SINGLE Thio-C
- 1 vial lasting 3 days
- Apply morning and evening over 3 days
- Immediate glowing effect
- Perfect for special events
SHOP NOW

MONTHLY THIO-C
- 10 vials lasting a total of 30 days
- Apply morning and evening for a month
- Anti-ageing revitalizing treatment
- Reduces fine lines
- Prolonged use maximizes benefits
SHOP NOW